Written by Adam Davis:
With the first round of the season done and dusted at the Snowy River Sprint here are five reasons to love the Australian Tarmac Rally Championship.
The vehicular variety puts Supercars to shame
Since 1993, top-line Touring Car (later Supercar) racing has been about one thing: 5.0-litre V8 engine, rear-wheel drive and a six-speed manual gearbox. It's a wonderful formula, sure, but how relevant are the cars to the casual observer in 2018?
Contrast this to the vehicle mix lining up on-stage at the Australian Tarmac Rally Championship. There's American Muscle aplenty – Dodge Vipers, Chevrolet Corvettes, Ford Mustangs old and new – but there's also Japanese weaponry including stalwart Mitsubishi Lancer Evolutions and Subaru Impreza WRX STis on offer. Even the Europeans have metal in the game, with several Audi TT RSs fighting near the front, classic BMW E30s and stalwart Porsche 911s of many a vintage. Hot hatches are also popular, with the Ford Focus RS and Renault Sport products paramount.
Speaking of the heritage machinery, there's Datsun Z cars and Ford Escorts aplenty.
Even better than the visuals are the sounds. Thumping large capacity V10s, trembling V8s, wastegate-smashing turbos, Weber-fed sixes and throttle-bodied fours add visceral variety.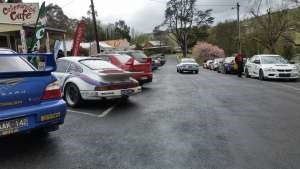 You race on public roads… in safety
Have you ever dreamed of driving your favourite country or mountain road at speed, with no fear of oncoming traffic? That's the opportunity the Australian Tarmac Rally Championship provides.
The roads encountered by participants are enough to challenge the most hardened rally veteran, with myriad gradients, cambers and curvatures perfect for testing crew and car alike. It's certainly not monotonous like some track days can be.
Safety is paramount, with competitive categories requiring strong minimum safety standards, including roll cages, fire extinguishers, and appropriate clothing, seats and safety gear. A RallySafe communications system is also essential.
Tour entrants also enjoy the same incredible roads but are limited to 130km/h and have driver trainers on-hand to lead and sweep the group.
With professional safety services and stage management provided by Race Solutions Motorsport and strong event support from the Australian Auto Sports Alliance (AASA), participants are welcomed, encouraged and guided to enjoy this wonderfully varied tarmac in safety.
You can run a road car in the Tour
Don't have the wherewithal to build a competition tarmac car? Then why not bring your road car along and join the Tour?
A fantastic way to test out tarmac rallying for yourself, the Tour section follows the competitive group and follows an experienced Tour leader, who is on-hand throughout the day to provide leadership and driving advice. No roll cage is needed for this category, which is best-suited to road registered machines.
The Rallysafe system is also installed on Tour vehicles, which allows rally headquarters to monitor locations in real-time and warns of any on-stage hazards.
As mentioned above the Tour participants are limited to 130km/h, which is plenty to enjoy the roads at hand with enough space to build your experience. There are also no pace notes, so you can drive the roads 'as you see them'.
When entering the tour with us, AASA are kindly donating $250 from every entry to Drive Against Depression. This generous donation doesn't cost entrants a dollar more. We're proud to be partnering with this event and very grateful for the donations and support to share our message of mental health.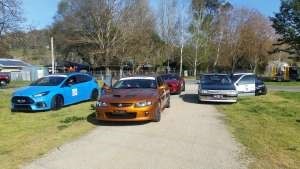 It's a unique way to see more of Victoria
While there is little better feeling in motoring than blasting along a closed public road, there are moments throughout any given tarmac rally event that – say, when you are servicing, or driving a liaison section – that you can be taken aback at the beauty of the place you are participating.
For example, the service headquarters at the recent Snowy River Sprint was held in the tiny East Gippsland town of Buchan. Many tourists blink and miss it on the way to the Buchan Caves, but more than once crews were overheard singing the scenery's praises.
With lunch centralised in Buchan, crews could also wander the town and appreciate the 19th century church, antique shops and the inviting crackle of café fireplaces.
With Lakes Entrance so close, crews and fans could also experience one of the most picturesque seaside villages in the country.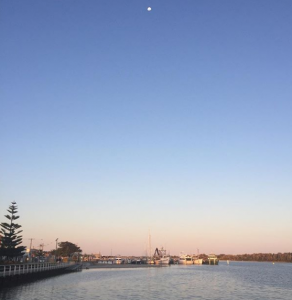 You build lasting friendships
Perhaps we should place this first on the list.
Rallying, whether tarmac or gravel, tends to be less highly strung than its circuit-based counterparts. Crews are always eager to say hello and swap heroic stage stories, while not hesitating to muck in if a fellow competitor is in trouble.
For Australian Tarmac Rally Competitors, there's always a heroic 'drive through the night' legend, where someone chose sourcing and collecting that elusive spare part that 'never normally breaks' over sleep.
Given the relatively remote locations, rally crews also tend to dine and overnight within close proximity, which further builds the camaraderie… or competitive spirit, if you so prefer.
It's a fantastic way to interact, and if you listen you may just learn something new – whether driving, navigating or 'crewing'.