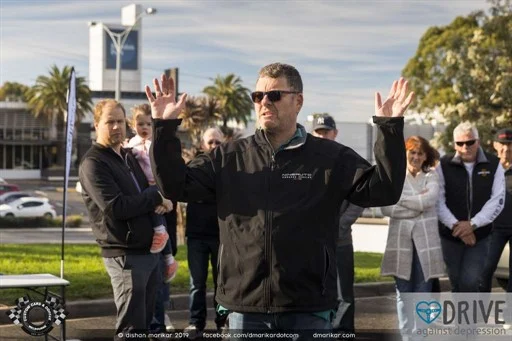 David James
Director - Interstate Events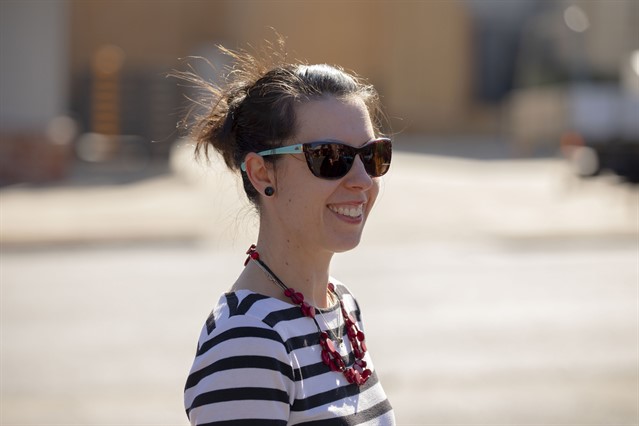 Sarah Davis
Co-Founder | Managing Director
Adam Davis
Founder | Director - Industry Engagement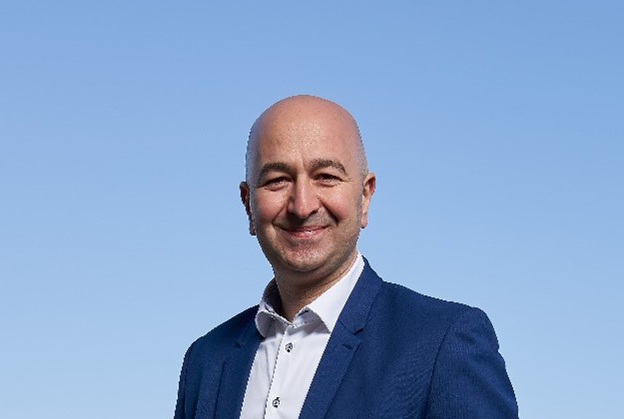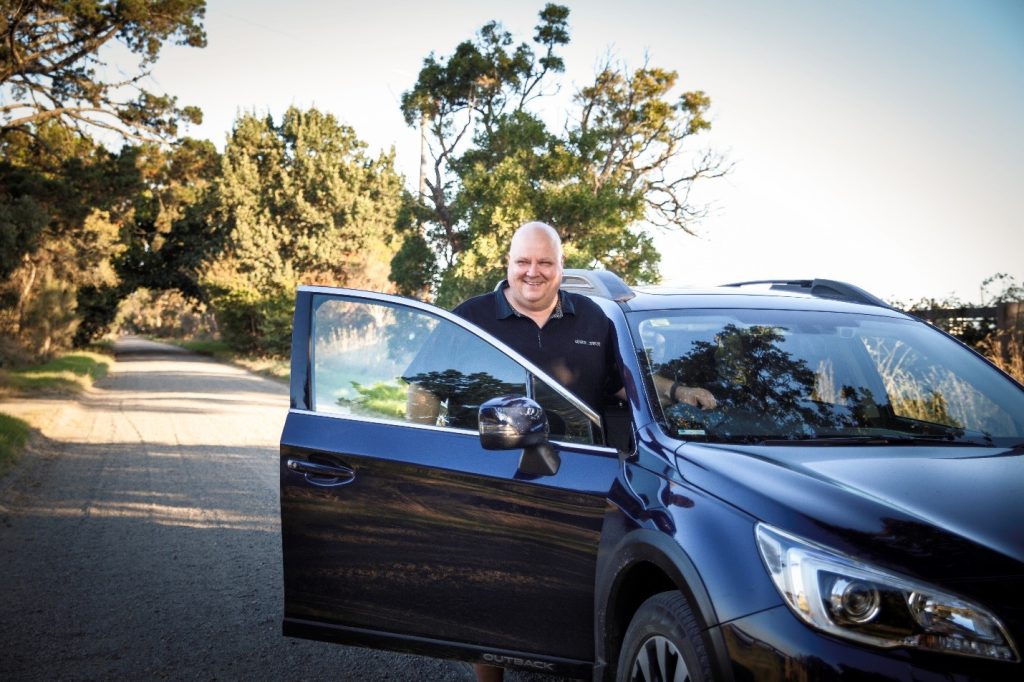 Rod Costello
Director - Sales and Operations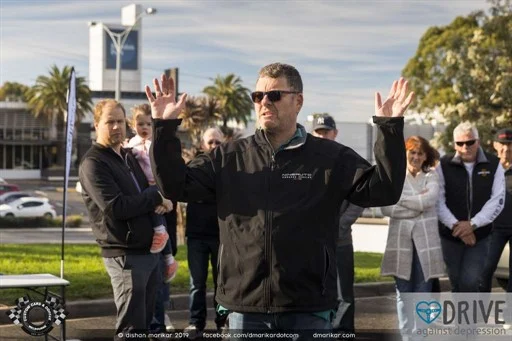 Director - Interstate Events
I've been a car tragic since before kindergarten, and it's a curse that shows no signs of abatement.
I remember sitting in the front of one of the first Range Rovers to land in Australia in the early 1970s, hearing the V8 noise, and loving the panoramic view as Dad joy-rided me and my mates around the neighbourhood. I wanted one!
I remember my first race meeting – Calder, August 1977 – and the sound of F5000s at full flight, seeing the famous Peter Brock racing right there in front of me.
I remember sitting in my cousin's Porsche 356, heading off to Lakeland Hillclimb, where he was racing, and later doing over four times the speed limit in his Le Mans Sunbeam Tiger on an unnamed road in the leafy Eastern suburbs of Melbourne.
I remember my first ride in a rally car – navigating the sweep car at the 1982 Swinburne 200 Rally outside Narbethong and Marysville. It was the start of a passionate and sometimes painful relationship with the left hand seat of innumerable rally cars, a manic journey that led to victories, championships, defeats, disappointments and the joy of meeting and competing with the best in the world. Wheel to wheel racing Carlos Sainz and Luis Moya through the recce of Bunnings Plantation at Rally Australia will be a memory that will be with me forever.
I could go on and on, but needless to say you get the idea.
These days I run a small transport and shipping business, and that allows me to get involved in the things I love, such as Drive Against Depression, and the journey with Adam and Sarah Davis. I live with the darkness of depression and anxiety, so it's a personal journey we're sharing.
My interests are wide and eclectic, like my posse of cars, and the ever changing wish list and search for the next addition. It only took almost 50 years to get that Range Rover!
I look forward to meeting you on one of our drives or events.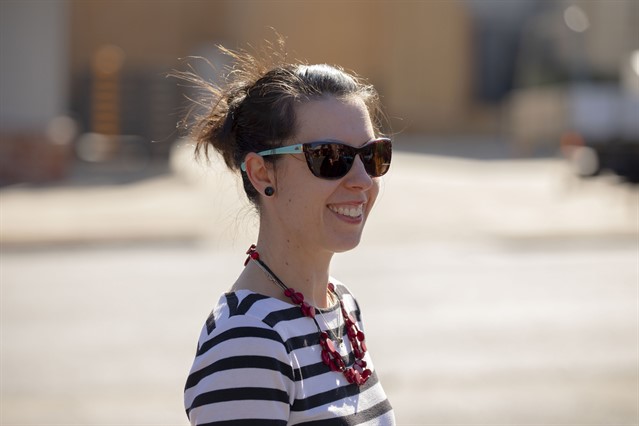 Co-Founder | Managing Director
Co-founding Drive Against Depression with Adam was something that happened naturally and somewhat unexpectedly. As a partner, seeing the spark that returned to Adam after a drive with a couple of mates during a particularly hard time was nothing short of relief. We'd tried for some time to find what activities and actions would help his energy, mood and overall mental health, and to see the simple heartfelt comfort that came from connecting with people who understood him while doing something he loved was enough for me to want to share that with others.
I love being amongst our community and seeing the connections and conversations evolve. Hearing the stories afterwards about how our events have helped people in so many different ways gives me the passion to keep building Drive Against Depression into an organisation that can truly help, when sometimes it's hard to find what can. It's always especially touching for me personally when it's a partner or support person who chats with me about what it means to them to have our events as an outlet for their partner working through their mental health struggles.
Cars and motoring have been an interest for me even before meeting Adam. I remember dragging my Dad to watch the V8 Supercars at Winton years ago and feeling the thrill of being at the opening round of the F1 season at Albert Park, then watching the subsequent rounds on TV. My racing viewing has been largely replaced with Play School and Peppa Pig these days and you'll find me at our events looking after our community, often with our two daughters who wear their Drive Against Depression shirts with absolute pride.
Founder | Director - Industry Engagement
From as far back as I can remember, all I wanted to be when I grew up was a motoring journalist. Well, a Formula One champion, but realistically driving and writing about cars was all that really interested me.
A business university degree led me into the financial services sector, where I met a lady with an interesting story and a Magenta Triumph Spitfire. I wrote an article – for free – and sent it to a classic car magazine. They published and asked me to do more. When I said 'I'd love to, but I want this to be my life and my passion' they said 'OK!'
I built my journalism business into a full-time life, then jumped at an opportunity to move to the manufacturer side to really understand how car companies work.
It's that core passion for cars and what they can do for your mental health that inspires me to share the freedom of driving with our community.
I heard about DAD from a colleague at work and was hooked on the organisation from the very first drive day event that I attended.
I love cars – driving them, talking about them, admiring them – and have for as long as I can remember.  My Dad, uncles and many relatives all worked in the auto industry when I was young, so I grew up around cars and it became a major part of my life.  Car shows, race meets, model cars, V8 Supercars, F1 and my whole career working in the auto business meant that connecting with DAD was not a surprise.
However, it was the idea of combining a passion for cars with a focus on improving mental health that really made the connection. I've been an advocate for mental health and wellbeing for many years and have championed initiatives both inside and out of my work organisation. I've had colleagues and friends that have suffered from depression and other mental health issues and have experienced sleepless nights due to some talking about self-harm. Being there and checking in on those around us is so important. I learned a lot during such times and as well from completing the Mental Health First Aid certification.
I'm still working in the auto business as the CFO for Ford Motor Company, International Markets Group.  I hope that by working with DAD we can continue expanding the reach of events such as the drive days, where people can gather and have a great time driving and checking out cars, whilst hearing from subject matter experts about how to improve both their physical and mental health. Hard to beat spending time with like-minded people around the machines that you love!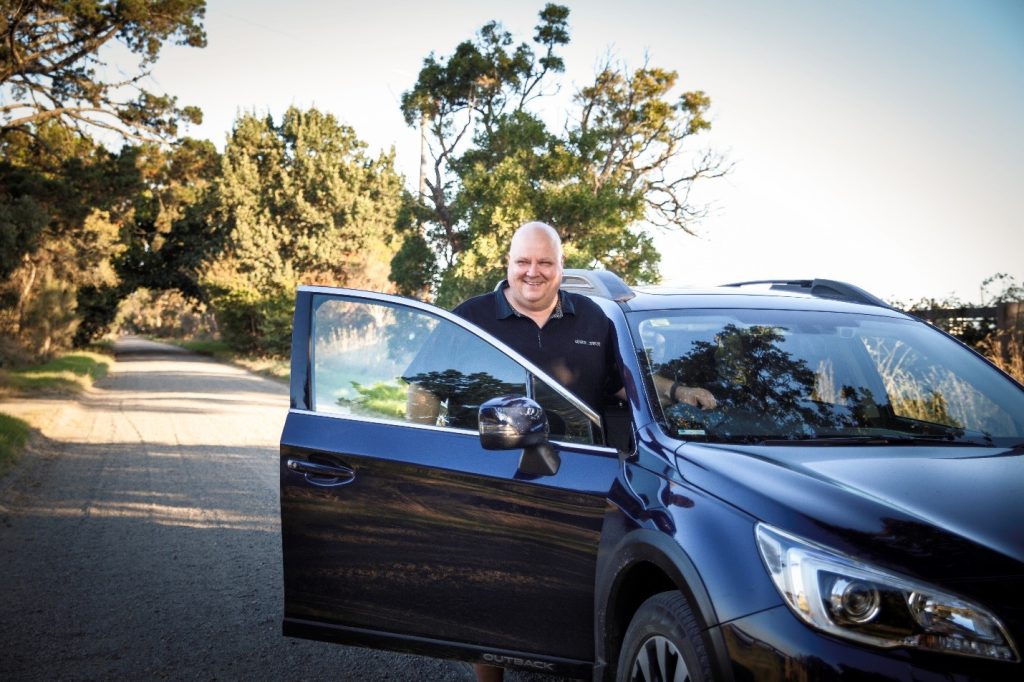 Director - Sales and Operations
The first time I fell in love I was about 10 years old. The object of my affection was a Porsche 911 Cabriolet and to me, it was the most beautiful thing I had ever seen. I would spend hours standing in the newsagent looking through all the motoring magazines and reading about all manner of vehicles. If any of these magazines had information about Porsche in them, I would bug my Mum endlessly until she purchased it for me. I still love that iconic Porsche and don't tell my wife, but I hope to one day be able to purchase one for myself.
Working in the emergency services sector, as I did for over 22 years, has been the gift that keeps on giving. PTSD, depression, and social anxiety are now part of my everyday life, but this has fuelled a passion for helping people who suffer from mental health concerns and taught me the value of talking openly about these feelings. 
When I first read about Drive Against Depression, I was immediately intrigued by the combination of support and motoring enthusiasm. I decided to attend the 2023 Summer Drive Day and registered online. When the day came around, my anxiety kicked in and I nearly didn't go. With the help of my wife, I pushed through, and I am so glad I did. The experience of being in my car, listening to some great tunes, talking with my best friend in the passenger seat next to me whilst cruising along roads that I never knew existed, and would most likely never have discovered myself, in a convoy with other like-minded people, following a stunning, black Porsche 356 Speedster took me right back to being that 10-year-old boy once again. It was a feeling of joy that I hadn't experienced for some time.
I am honoured to be able to volunteer my time to assist the Drive Against Depression team and I look forward to contributing to bringing that same feeling of joy to as many people as possible, and driving a change in the way we all see and talk about mental health.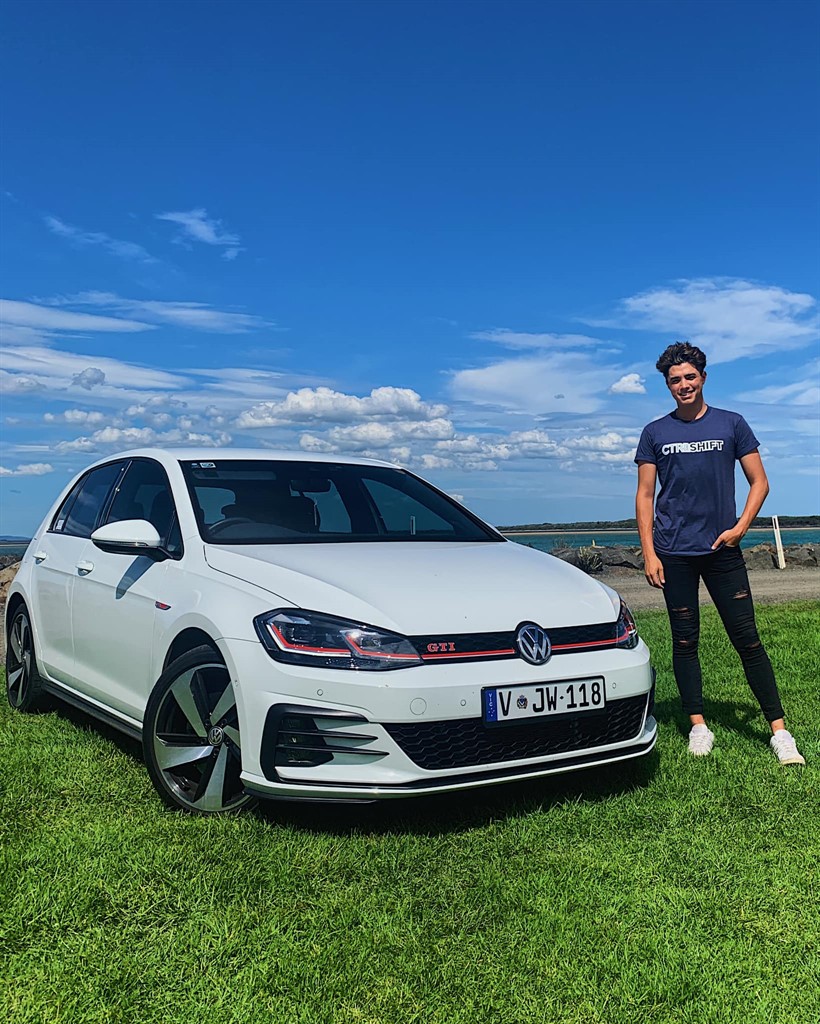 Many may know James Wong's name from his motoring journalism work with CarAdvice and CarExpert, but to us more than anything, he's been an unconditional supporter of DAD since his very first drive with us a few years ago. We're excited to formalise our partnership with James and welcome him as a DAD Ambassador, he's such an advocate for normalised conversations about mental health and we're proud to have him sharing the DAD message. 
James tell us…
"Once I was old enough to drive, and especially once I started my career as an automotive journalist, my passion for cars became another avenue for me to get away from my troubles.
When I'm driving I feel so free, all I'm thinking about is the road ahead and what's over the horizon – provided I'm not in peak hour traffic.
I love singing in the car and consolidating my emotions through that rolling musical bubble when I'm riding solo, and I also love sharing a drive with a friend or family member for that one-on-one time which seems so precious as you get older. Sometimes, the best conversations are the ones you share while on the road.
My job allows me to help people by giving them advice on what is likely the second-biggest purchase you'll make in your life, which is something I love to do. I've also been able to make so many amazing new friends and connections along the way, who also have their own stories to tell.
It's why I relate so much to the message behind Drive Against Depression. The shared love of cars has brought us all together, creating a safe place for us to have some of those tough conversations with a family member, a friend, or someone you've just met. We're all so different, yet so similar.
To be an ambassador for such an amazing cause is truly an honour, and I hope I can continue to help others by spreading the message and inspiring others to take charge in their own journeys."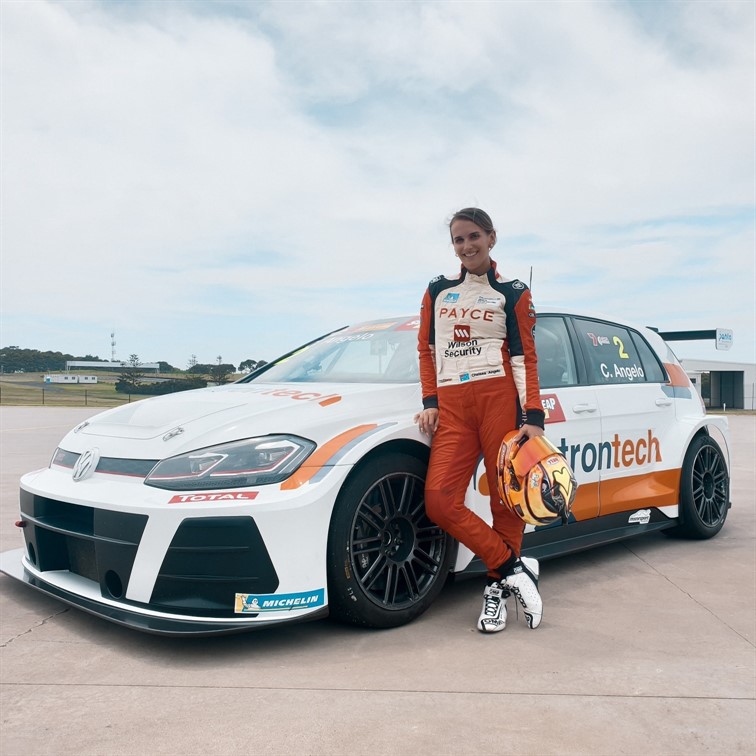 We were first personally introduced to Chelsea Angelo at the 2021 DAD Summer Drive Day after following her motorsport progress for some time. Chelsea arrived at the event with energy and excitement, and she quickly formed a bond with DAD's events and mental health purpose. Discussions ensued, and we're now excited to announce Chelsea as DAD Ambassador. 
Chelsea tells us a bit about her story…
"I've had a motorsport background for nearly 15 years and I have loved cars and motoring since I was introduced to dirt bikes at the age of six. I received the gift from my Dad as he was a motorbike racer himself.

I've raced motorbikes, go karts, Formula Ford, Formula 3, Supercar, Porsche GT3 and most recently TCR. I have loved motorsport ever since I could ride from those very young years.

My part with DAD means a lot to me, as I have had my struggles with anxiety and a little bit of depression when COVID hit last year. For me, just like everyone else, 2020 was going to be a successful year. Unfortunately that took a swing and just like every single person who experienced uncertainty through the year, I didn't know where my racing was going.

I got to a point where I was going to give up racing completely and just focus on a full time job. I had so many mental breakdowns about my motorsport career and passion that I was a lost soul and didn't know where to go. Until I found DAD. I am so happy to be a part of this community that brings everyone together who have had similar issues just like myself.

By surrounding myself with like-minded people who know what it's like to loose something so close to you and be challenged by less than perfect mental health, it brings so much happiness and motivation back to me.

I look forward to many more drive days and DAD events where we can connect and have fun with what we are doing!"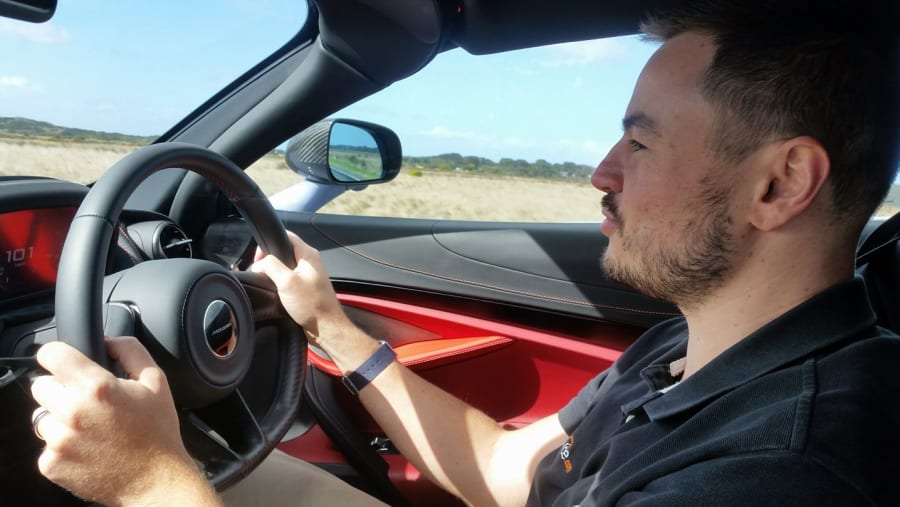 On average a man commits suicide every minute and three out of every four suicides are men. When I first heard this, I remember Googling the statistics because they didn't sound right. I didn't believe that so many people could be struggling with an aspect of their life great enough to consider taking their own life.
Speaking about your problems is hard. It's damn hard. I once kept issues bottled up inside me because I didn't want to look weak in front of my wife or colleagues.
For me it changed when I opened up to my wife about how crap one of my bosses was making me feel. He would continuously talk down to me, degraded me in front of the client and made me feel completely worthless.
I was keeping this to myself for months and I wasn't the same person on the inside or the outside. Despite not having another job lined up, I decided to quit that well paying job, not knowing what would happen next in life.
The moment I hit send on the resignation email, a weight lifted off my shoulders and I felt like a new person. Ironically, that boss ended up being fired and I continued working for the company as a contractor earning more money than I did when I was full time.
What I learnt from that experience is that no problem is too small to talk about. Bottling issues up inside you never resolves your issues. More often than not, speaking to somebody will give you a new perspective that will help you move on.
So how does all this relate to my role as an ambassador?
One of the things I love about my job as an automotive journalist is being able to share my passion for cars with other people.
I get immense joy every time I get to speak to somebody about cars or when I get to show them the latest set of wheels to hit our shores.
Cars offer a way to share an experience, but more importantly offer a way to start a conversation.
By starting a conversation we open the door to resolving a problem and prevent contributing to that ugly statistic.
What do I want to achieve in this role? I want to meet you, I want to talk to you and I want to spread the word about this great charity.