Meet Tikaani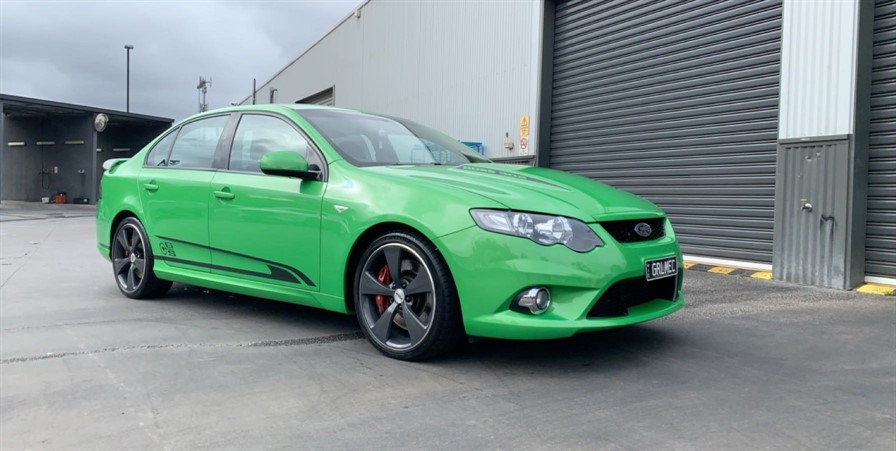 First time I laid eyes on her it was love at first sight. I had always dreamed of owning a Falcon V8 and now that day had finally come.
Turning the key and pressing that start button is great. Hearing that rumble as she warms up is relaxing.
Taking this car out for drives is amazing. She handles well, makes plenty of good noise and moves when I need to put the foot down.
It just allows so much freedom, having this amazing piece of machinery that is my car. I've named her and all: Tikaani, which loosely translates to wolf.
Having a car that I can use to escape or relax, or simply just to carry out things in day to day life, is the best thing.
V8, manual, supercharged… what more can you want?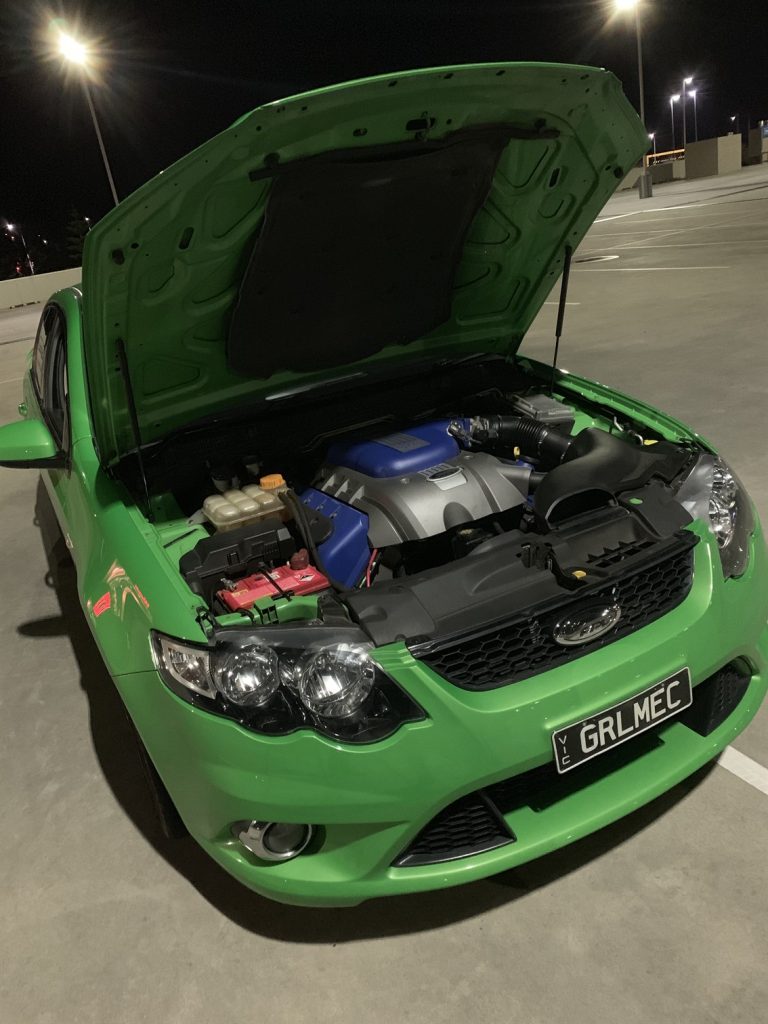 She is a 2009 FPV FG GS MK1 manual build number 150. Her colour is called Dash Green. Driving and owning this car is both exhilarating but can be stressful too.
But I wouldn't trade it in for the world. I'm a car nut and mechanic by trade (hence the plates).
This car can make you feel so much at once or just relax you and put your mind at ease.
Cruising in the hills or down the freeway is very therapeutic. Working on it is therapeutic also.
One thing for sure is, I love my car.
Jessica