* Registration Closed * 2023 Winter Drive Day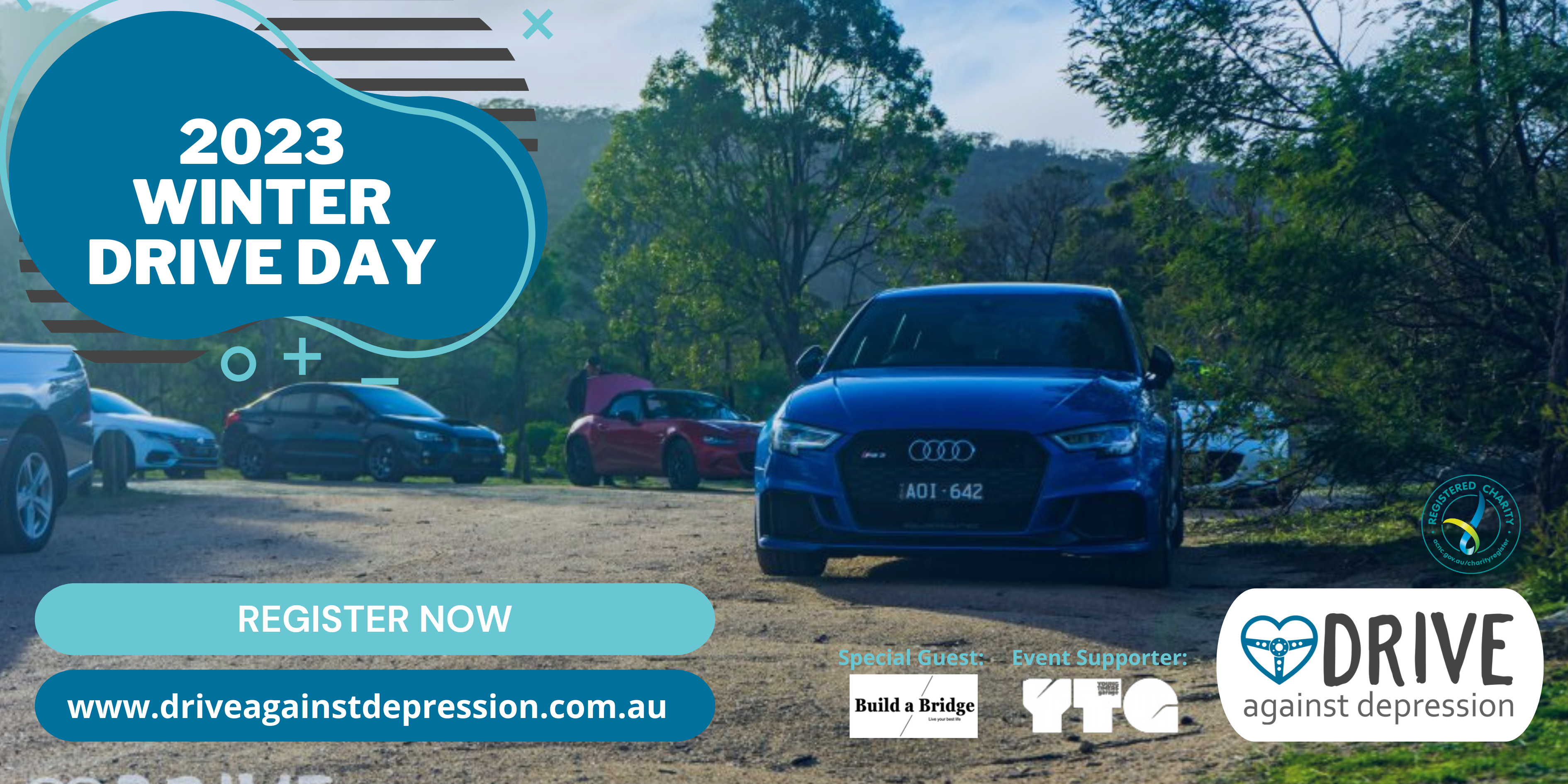 >> Registration is now closed for DAD's Winter Drive Day. Our Spring Drive Day is now open for registration via this link, we'd love to see you there!
Why We Drive
DAD drive days are always about connection and community. They hold the intention to normalise mental health problems and mental illness, promote conversations around these and offer pathways for seeking further support.
We use driving and the shared enthusiasm for cars and great roads as our way of connecting and escaping downward emotional spirals. We know that connection is vital for mental wellbeing, and DAD events deliver this in spades.
DAD isn't a club, it's a community. Please don't feel you need to have a particular model or age of car to attend – if you love it, bring it.
Our drive days are strictly social and non-competitive. We use open roads and carefully plan our drive routes to make them as safe and logical as possible, while using engaging roads with new scenery for a great day out.
We advocate for using DAD drive days as an inclusive environment to start your mental health conversation where you feel comfortable to do so, however DAD drive days are not a crisis service and keeping everyone safe on the road is of utmost importance.
What Happening for the Winter Drive Day?
We're still driving, this time along a shorter course (just over a hour).
Our 2023 Winter Drive Day will begin with the customary and all-important morning briefing where we come together to chat through the drive plan, share stories and build connections. This is such an impactful part of our event – it's so much more than a functional run-through of the drive route.
Morning briefing brings participants together, breaks down barriers, sets the tone for the day, and invites meaningful and non-judgmental conversations and connections. The DAD community is built on the commonality of cars and driving, and our time at briefing uses this universal leveler in a way creates conversation safety and removes confrontation. This time and what it offers is what sets DAD events apart from others. We invite you join us and experience it for yourself.
Usually at our briefing we are privileged to hear from Olly Bridge who shares advice, stories and tools for noticing when mental health needs our extra attention, and how to integrate small and achievable practices into our lives to build positive change. We consistently receive requests for more time to soak in Olly's wise words, so for this event, we'll be hosted by the excellent team at YTG where Olly will be awaiting our arrival to deliver an exclusive keynote presentation.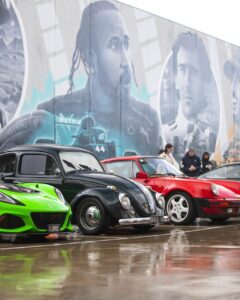 Keynote Presentation – Olly Bridge
We are incredibly humbled to have Olly as cornerstone of our Mental Wellness Network, and for him to deliver a longer form presentation for our community at our Winter Drive Day is an honour.
The format of the 2023 Winter event has been adapted to accommodate this invaluable opportunity, so while Olly will be a notable absence at our morning briefing, he will be awaiting our arrival at YTG to deliver an exclusive presentation for the DAD community. Rather than an outdoor carpark gathering to hear Olly's words, we'll be hosted by the team at YTG, and this presentation will be delivered amongst a dream-worthy collection of automotive history.
As a uniquely experienced Exercise Physiologist, Olly's career spans roles in Formula One and Olympic Gymnastics, blended with extraordinary success in creating high performance corporate and athletic teams. Olly has harnessed the power of Sustainable Peak Performance and honed it into a dynamic methodology that extends far beyond the sports arena, and he delivers his expertise in a style that's relatable and memorable…we guarantee you'll leave our day with more than a few gems of inspiration.
Find out more about Olly's work via LinkedIn and his website.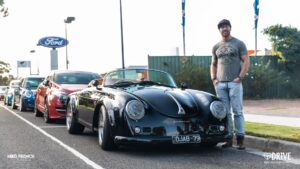 We're excited to share this very special event with you!
Please register below to attend our 2023 Winter Drive Day.
When: Sunday 30th July 2023
Approximate Time: Briefing to commence at 9:30am.
Start location and briefing: Lilydale
Finish location: Young Timers Garage (YTG), Keysborough
Presentation by Olly Bridge: 11:30am
The full event details and drive route pack will be emailed to registered participants in advance of the event.
How to Participate
Pop the date in your diary and gather your mates!
Registrations are now open, please complete the details below.
The donation and registration fields are below for your use, and event terms and conditions are at the bottom of this page.
As a registered charity we are proud to offer tax deductibility for your donations, and thank you for your generosity which allows us to provide these important events.
*If you're interested in supporting as a DAD Local Legend or sponsor, please let us know in the "Additional Comments" section on the below form.
Step 1 – Donate
Step 2 – Register Your Details
Registration for this event is now closed.