Written by Sarah Davis:
For 2019, Drive Against Depression is looking to take the next step in its charitable service offering. As we move towards that there's been an opportunity for reflection.
I can't deny that the last two years have been a very steep learning curve for a couple with personal experience of depression and other mental wellness concerns. We had the passion and will to make a difference to those impacted by these issues, but navigating the pathways to achieve our goals has been, at times, messy.
The goals were simple and meaningful. Let's start conversations with people in need. Let's help them start their journey to better mental health.
With both founding members working through the day, having two young children to raise and having our own circumstances to contend with, learning about how we can turn our simple concept into something that actually provides a platform to start, then continue, normalised mental health conversations has been highly rewarding… while at times very challenging.
As we put together some exciting project plans that speak to our original intent and create a professional support network for our community, we have taken the opportunity to reflect on 2018. What has felt slow progress at times has, as we look back, been more impactful than we initially realised, and in more ways than one.
In 2018, we delivered:
Three specific Drive Against Depression community drives in Victoria taking in the Mornington Peninsula, Bellarine Peninsula and regional west . These remain our core – getting people together in a judgement-free environment. What starts as a conversation about wheels can end in someone offering a helping hand. I particularly loved Sarah's blog on the last drive of the year… it really evokes that community spirit. We plan on hosting quarterly bespoke drives in 2019 and beyond.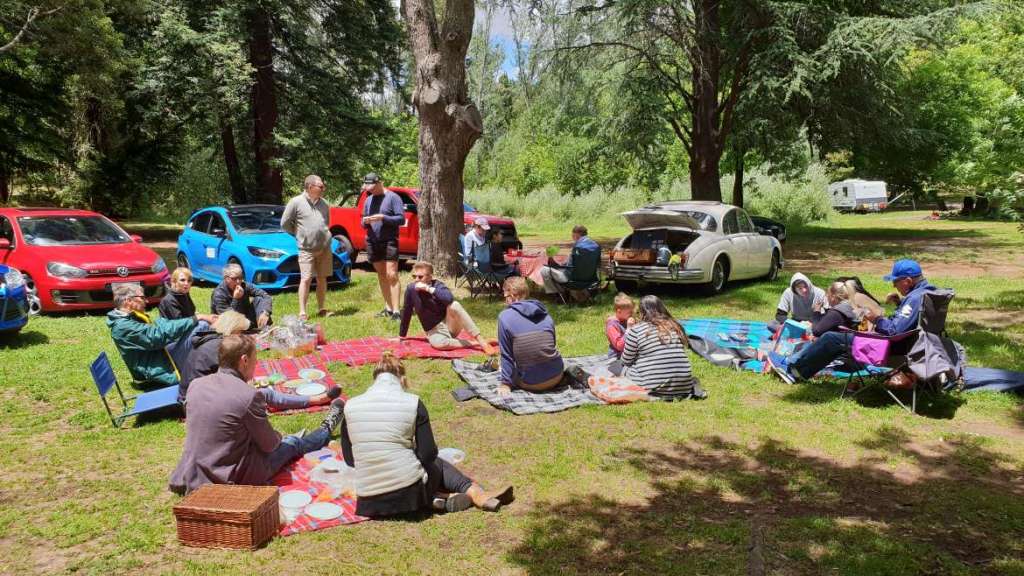 We also experienced the joy of our first national-level partnership with the Australian Tarmac Rally Championship. This enables DAD participants to join the Tour category of the four-round tarmac rally series, on some of Victoria's best roads. It's like one of our community drive days, but amped up; your car, your pace, on stunning closed roads. This partnership proudly continues into 2019 with February's Mount Baw Baw Sprint.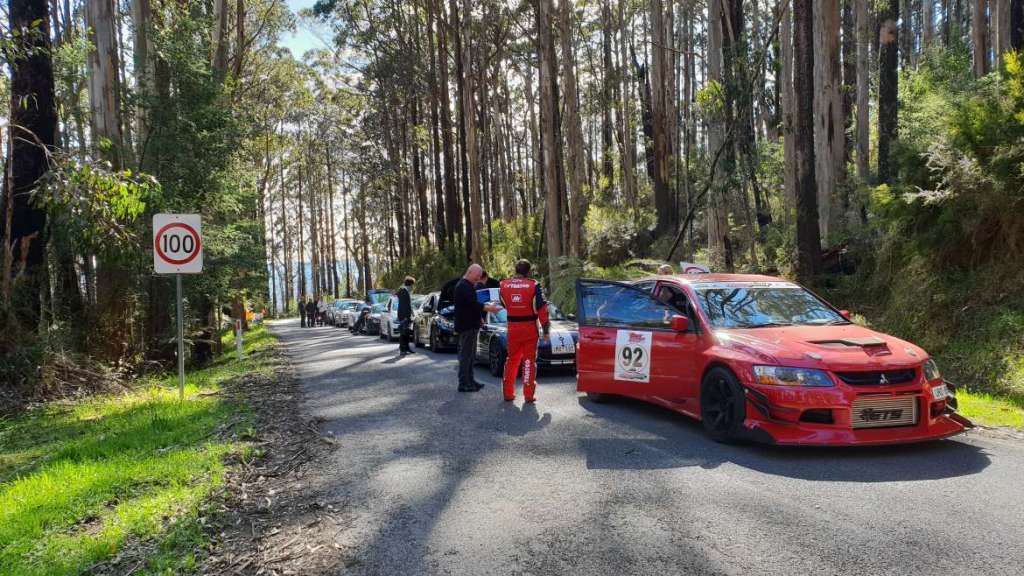 We branched into Queensland with 2017 Bathurst winner Luke Youlden to take lucky punters and generous donators up the legendary Noosa Hillclimb course in a new Audi RS 4. After being so warmly welcomed by the Noosa Beach Classic Car Club and HRCC we're aiming to return to this unique event in June 2019.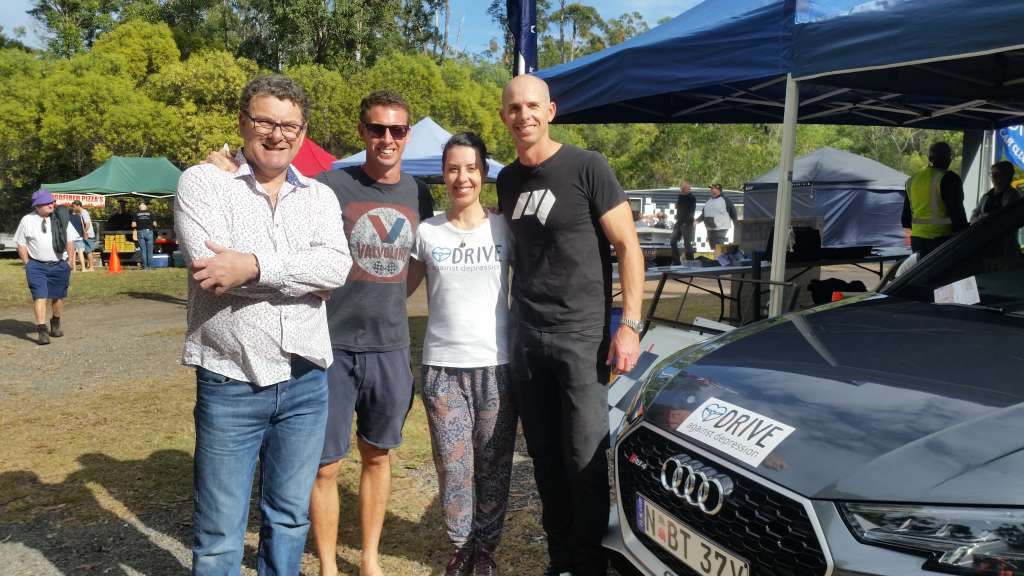 We inked Paul Maric as our first-ever ambassador. Whether wowing our community with McLaren drive experiences or participating in the tarmac rally tour, Paul flew the DAD flag with a smile.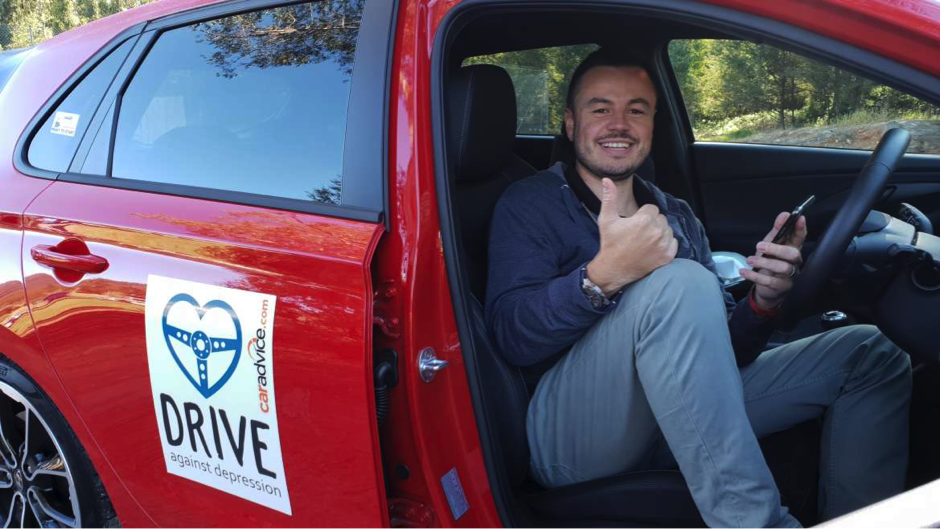 As proof that we get our hands dirty at Drive Against Depression HQ, we played in the gravel during two rounds of the Victorian Rally Championship, co-driving in the Fiesta Challenge with great friend Scott Newman (if you love driving, check out his instagram.)
We also auctioned off a WRC bumper, extended charity partnerships and ran events for numerous car clubs (another vital community tool for car enthusiasts). We developed a corporate identity and online presence with only slight swearing at technology and continued to grow our footprint and make a greater difference to people's lives.
There are many individuals to thank for supporting us on our journey so far, but we wanted to particularly thank our co-directors DJ and Tracy, as well as superstar Richie Feder from Spark Strategy, who takes time out of his hectic day-job and family life to guide us as our organisation and mission develops.
Our drive route master David Henry is to thank for our rave-review drive routes, and Dean Sammut from Evolve Driving has stumped up some wonderful prizes in support.
Beyond that, we built a new range of relationships which we value greatly, and were inspired by the stories we've heard by our wonderful, and ever-expanding, community.
In 2019 we intend to deliver some key new projects that will reach and impact new sections of the community, as well as aid our existing loyal legends. We can't wait to share these ideas further, but for now we hope you have an inspired 2019.
If you'd like to be involved with Drive Against Depression as a partner, sponsor, service provider or in another capacity please feel welcome to contact us or email connect@driveagainstdepression.com.au
Until then,
Happy Driving
~ Adam and Sarah