Written by Adam Davis:
The whole premise of Drive Against Depression came about while escaping the clogged city freeways in favour of a drive in the countryside. And while it is wonderful to share such moments of freedom with like-minded friends, there are times when all you are craving is to feel interaction with the car you are driving.
I've been fortunate to drive many cars in my career: old and new, tech-laden and basic. While many have impressed in their ability to transport you down the road, there are few – particularly on new car lists today – that truly make you feel.
What do I mean by feel? A car is an inanimate object, right?
I'm hoping you are shaking your head at the above statement; a love of cars (as well as a want to lessen the mental health stigma) is likely what drew you here in the first place.
A car can communicate, after all. It's in the control weights, through steering wheel and seat contour, the interaction with the gearshift, the throttle response. It's how the car reacts to road imperfections, how the mechanicals of the engine build a unique acoustic.
Further than that, there's an emotional connection with its appearance that can instantly set your mind at ease.
Below are the five charismatic cars that I have such a connection with. It's a personal and highly subjective list, but we'd love to hear about your experiences, too. Feel free to comment below or discuss on our Facebook page.
1972 Lotus Elan Sprint FHC
I'd been fascinated by Elans since reading of Gordon Murray's back-roads-of-Britain exploits as he moved up the design world. It's telling that Murray references the Elan's steering when discussing his immortal McLaren F1 road car:
"My biggest disappointment with the McLaren was that no matter what we did we couldn't get the steering to match an Elan…" High praise, indeed.
It was also the Elan concept that served to inspire the first Mazda MX-5.
Small, lithe and with a surprising turn of speed, the Elan arrived after the achingly beautiful Lotus Elite.
Fortunately, my Elan introduction was about as good as it could get, at least on paper: a 1972 Lotus Elan Sprint in fixed-head coupe form.
The Elan was truly tiny to drive, being dwarfed by regular small hatchbacks as I sweltered in the cabin, keeping an eye on the rapidly rising water temperature.
Free of traffic at last, the little Lotus came alive in a way I'd never experienced, before or since. It starts with that telepathic unassisted steering, but also in the way I could fit inside comfortably, the car seeming to shrink around my 185cm frame.
Then there was the softly-sprung, firmly-damped poise, an unmatched ride/handling combination made possible by a 700kg kerb weight.
Twin Weber carburettors slurped in air and fuel, adding further to the connectivity between car and driver, vibrating through the lightweight seats as the 'Big Valve' version of the Ford-based Lotus 1.6-litre twin-cam revved eagerly beyond 6000rpm.
I've since driven a couple more Elans; a sublime Series 3 drop-head (as lovely as the Sprint to drive) and a badly-maintained Plus 2 that jammed in reverse gear and blew smokescreens. But it's that yellow Sprint that remains the best 'classic' I've ever driven.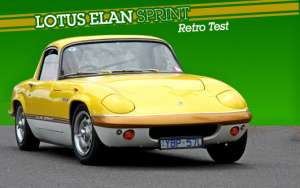 1974 Alfa Romeo GT Junior
Perhaps trying to emulate the Elan driving experience at a fraction of the price, I purchased a gorgeous little 1974 105-Series Alfa GT Junior.
It was white, like the Bathurst GTVs in the late-1960s, and its two-headlight front design and single-bar grille was cleaner than the 1750 and 2000 GTVs. It had also received a warmed-over 2.0-litre 'Nord' twin cam engine with twin 40mm Webers.
Still on the steel wheels (which I always loved), the GT Junior remains my sole car selling regret to this day. While not as nuanced as the Elan, it excelled in other areas – that torquey, charismatic engine, the suave coupe lines that never grew old. And the fact that it was mine.
With manual steering and a wand-like gear shift, driving the Alfa was mechanical, and all the more rewarding for it. Sure, its ventilation sucked and it spent a lot of time in the shop – though that was as much me modifying it into a club car as it was maintenance.
Starting 'Alfie' was therapeutic. Prime the carbs with a couple of pumps on the floor-hinged pedal, vary the revs until some life was shown on the temp gauge and then off you went to the sound of willing twin-cam exhaust note.
My wife begged me to keep it, perhaps sensing what it meant to me more than I did at the time, but in my head, acquiring a mortgage, getting married and starting a family in quick succession meant cashflow was required. I sold it for $10,500 in 2010, an utter bargain when you look at the market today, but it's not about the money – it's the fact I'll never drive Alfie again that still hurts.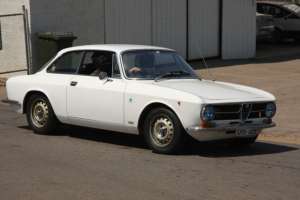 1984 Porsche 911 Carrera
Drive Against Depression director David James and I go back a long way. He's a great person, a loyal friend, hilarious and intelligent company… but he's also a driver.
From university rallying to becoming an accomplished co-driver, DJ's taste has always been impeccable (in terms of cars, that is!). From the NA MX-5 that first got us chatting to his more recent BMW 3.0 CSL and Porsche Boxster S acquisitions, you can't deny his style.
But while we've stood together for hours scouring the CSL's restoration, it is the drives in his beloved 1984 Porsche 911 Carrera that stay with me.
I well recall a summer evening blast, a few years back now, when the 'Piglet' was a relatively fresh acquisition. It had been built for the circuit, with a modified engine, improved brakes and stiff suspension, but the sound of the flat-six wailing in the humid air, just before a rain shower, was spine-tingling… as was the drive itself.
The 911's nose pitters and patters over the surface, the steering jiggling between your fingers. It's disconcerting at first, but you learn to trust the grip is there. Brake in a straight line, turn-in and jump on the throttle to maximise corner exit, using that rear-engine pendulum to grip down and fire onto the next section.
Another memory is of a gentle post-work stretching of the 911's legs. Now fettled into a Sunday driver, but still with that whaling engine, we cruised the hills and discussed life at large before heading to a stunning Yarra Valley dinner at dusk. The timing was right – I'd come to a real cross-roads in my life, and it was this conversation that sustained me and allowed me to make the right decisions for my health. In this case, the company was as welcome as the car.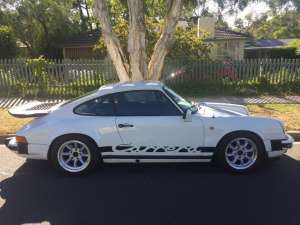 2003 BMW M3 CSL
The superlatives are endless: Razor-edged. Demonic. From above (or below, depending who you ask). All are apt, for the E46 M3 CSL has an induction snort like no other car.
Thanks to the carbon fibre airbox feeding the 3.2-litre, 8000rpm straight-six's individual throttles, the M3 CSL sounds more evil than many pure race cars.
The E46 brought back the famous CSL nameplate, last seen on the Nurburgring-crushing E9 CSL in the 1970s. That it shared a similar capacity straight-six, lightweight chassis and panels and a playful rear-wheel drive chassis wasn't simply coincidental, either.
Once you get over the carbon fibre roof, the broadened stance, the thin door trims and the hard-backed but supportive sets, it's the firing of the CSL that floods the senses. Remember to engage the sport mode, to ensure that whale-like mouth of the carbon airbox is fully extended, and let the thing run to red-line. It's amazing how that metallic note hardens and deepens, like a multi-talented tenor. It does bass, but it also has a lust for revs that soon has it singing at the top of its lungs. And it's still relatively fast, to this day.
Thankfully the chassis is also superbly balanced, and the Alcantara wheel adds a further tactile touch. Steering wasn't a CSL strong-suit in period, however compared to many of today's electrically-assisted racks it's nicely judged. Modernise the brakes, learn to work with the SMG transmission's idiosyncrasies and you're left with a car of rare ability: I'm pretty sure the induction note alone has made grown journalists weep.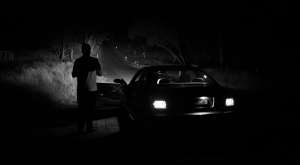 2005 Renault Clio 182 Cup F1 Edition
Forget about the one of 30 F1 Edition moniker and buy the best 182 Cup you can afford – you won't regret it.
Growing up with the UK's evo magazine as my bible, it was the sight of a three-wheeling Clio 182 chasing a V10-powered BMW M6 that had me hooked: here was a real-world, affordable David that could take it to the Goliaths.
My first Renault Sport experience was actually with a successor – a Clio 200 Cup, all Brembos, Recaros, slick six-speed manual and 7750rpm redline. What a car.
Subsequent time spent in a range of Megane models – from the ho-hum 225 to the sublime Trophy R and 275 – had further convinced me that Renault Sport was the Porsche of hot hatches, something you could drive day to day but enjoy on a circuit with minimal modification.
So it was that in early-2017 I was able to purchase this Clio 182 Cup for well under five figures (is there a better performance car bargain?). Far lighter than the subsequent cars, it fulfilled a lightweight hot-hatch itch that I needed to scratch… and it will be handed down to my daughters when they are ready to drive (no Alfa-style sale here, wife's orders).
Despite the upright driving position, the little Clio has real feel; it digs in, the relatively large 2.0-litre engine equally capable of using its torque to sprint around town, or its 7200rpm capability to reveal a hard-edged intake note of its own.
Where it brings the most smiles, however, is in the corners. The Clio is playful and interactive but simultaneously easy to drive. There's grip, there's traction and there's an eagerness to its whole being that is highly infectious. In fact, I think it's time for a drive…