Written by Sarah Davis:
As you can probably guess, Drive Against Depression is pretty excited to be partnering with the AASA and the Australian Tarmac Rally Championship Super Sprint series. With the Snowy River Sprint round running over 22-23 September 2018, here's what you need to know about DAD's involvement.
Use your road car!
DAD has been invited to enter the 'Touring' section. This is speed limited to 130km/h and requires the driver to wear a helmet. The car will go through scrutineering, which at the touring level is focused on roadworthiness and some basic safety checks.
The scrutineers will also install a Rallysafe device – which is included in the entry price. This Australian-designed system enables live tracking of each vehicle in the event and alerts rally HQ if a vehicle is stopped on stage. Rallysafe also warns of on-stage hazards. It's a cinch to use, and event staff can assist with any questions.
You'll also receive removable stickers and an entry number to make your car feel rally-ready.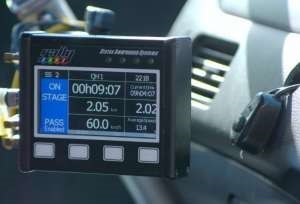 Given the nature of the Snowy River roads, 130km/h is enough to be challenging but also controlled enough to ensure you can focus on fun. There is no timing, so it's all about what you are comfortable with. Of course, there is also no judgement – we're all in there to have a blast, but the only thing we aim to beat is depression and other mental health concerns.
Basically, it's like your favourite mountain road, but closed to on-coming traffic. Trust us, it's exhilarating.
Massive smiles per mile
The entry for this category is $750, of which the organisers will generously be donating $250 for every entry received via Drive Against Depression.
For this, you receive some 320km of closed road touring on roads considered among the best in Australia.
There are 20 closed stages in total, with two runs over an incredible 38km section that will challenge and reward in equal measure.
Between-stage sections (known as liaison sections) are deliberately kept short, to maximise closed road driving. Drive at your pace – relish in the opportunity to extend your driving or enjoy the stages as a tour, then marvel at the competitive drivers as you watch their commitment to the stage.
There's radio contact between the cars and plenty of humour to go around. There is also plenty of time to relax in the evenings, so you can regale other DAD entrants with how just how hard the tarmac rally bug has bitten.
And if you've been feeling blue, there is no better way to blow out the fog – it's like our regular road drives, but amplified to 11.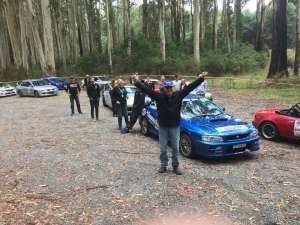 Driver mentoring is available
Want to develop your skills, as well as have a great time?
The AASA crew offers driver tuition at the event, with drivers experienced in the tarmac rally art. It's a relaxed environment, and everyone looks out for each other. Don't be afraid to ask questions and learn some new skills throughout the event.
Ask DAD!
Three of the four DAD directors have tarmac rally experience, so don't be shy to ask us what we think!
"Driving a closed road is incredible," says Adam.
"It's far more varied than a circuit, and as absorbing as you want it to be. Gradients, bumps, cambers and curves of every kind… it's addictive."
Once you've done it, you'll understand our excitement to be able to offer this opportunity. We hope to see you there!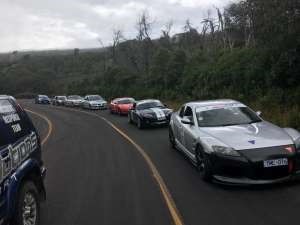 Touring Category FAQ's
Where is the Snowy River Sprint held?
The stages start in Buchan, approximately 50kms from Lakes Entrance.
Where should I stay?
It's easiest to base yourself from Lakes Entrance. There are many accommodation options available, the dinners and driver briefing are held in Lakes Entrance too.
What are the dates?
Friday 21st September, late afternoon/evening. Scrutineering, time to sticker your car and meet the other drivers. A compulsory driver briefing is held at approximately 8pm (exact time TBC).
Saturday 22nd and Sunday 23rd are the on-stage days.
Do I need to pay to have a co-driver?
Yes. It's an additional $50 for a co-driver entry.
Where do I get a AASA licence?
There are two options for licences for Tour category participants.
– Option 1 Day/Weekend Licence https://aasa.com.au/licences/day-licence-application/
– Option 2 Club Race Licence (Speed Event Licence for 12 months) https://aasa.com.au/licences/club-racing-licence-application/

Option 1 is $25 a day
Option 2 is $75 for 12 months
I can't get to Lakes Entrance until late after work on Friday. Can I still join?
Yes. Please contact us when your registration is complete so we can discuss your arrival time and ensure you're adequately briefed before the Saturday morning start.
What are the touring category requirements?
All drivers must hold a current Civil Licence;
Cars are to be road registered with have good tyres and brakes, and are given a safety check prior to participation;
Each car can have a maximum of two (2) occupants;
Seatbelts must be worn by occupants;
Helmets must be worn;
Both the driver and passenger are to hold AASA Licences Club Racing Licences (aasa.com.au);
Maximum speed not to exceed 130km/h on any stage of the event;
Clothing should be neck to wrist to angle with leather shoes.
The organisers also recommend that Tour vehicles carry an approved First Aid Kit and 1kg fire extinguisher although it's not compulsory.
Friday afternoon is the usual arrival time and documentation, car safety checks, fitment of Rallysafe units, issuing of walkie-talkies, driver briefings, etc. all take place. The driving and real fun starts on Saturday morning.
What does the stage look like?
The full stage details are provided upon registration, here's a snapshot: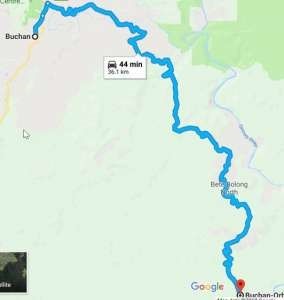 I'm trying to convince the family to come for a weekend away. Will they be bored?
Once the cars are away (the start is always exciting!) there's plenty to do in Lakes Entrance for a family weekend. Shopping, plenty of places for yummy food and parks and there to enjoy, and the relaxing scenery is plentiful.