Show your love for our important mental health work and the incredible Drive Against Depression community with your own DAD embroidered puffer jacket!
A cosy outer layer as the cold weather sets in, these jackets are a comfortable urban fit featuring the embroidered DAD logo on the front left.
And you'll feel even warmer knowing that you're supporting DAD to continue delivering events and opportunities for connection and normalised conversations about mental health through excellent community drive days and the development of our Mental Wellness Network.
Postage
Flat rate postage Australia wide:
$15 for one item
$20 for two items
$25 for three or more items
Free collection from Mount Martha or Keilor Downs.
Finding your size
To find your jacket size we suggest you follow the sizing chart and not what you normally go for in a size.
The best way is to measure the chest area. Start from approximately 10cm under the armpit, and measure from one side to the other.
Otherwise, lay down a similar jacket on a flat surface and measure that for the best fit.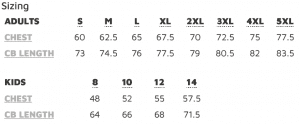 These jackets are excellent quality, featuring:
– Polyester Pongee shell and contrast polyester lining
– Extra thick polyfill with horizontal design lines
– Chunky front zipper
– Two front pockets with water shedding pocket flaps
– Back drop tail
– Embroidery zipper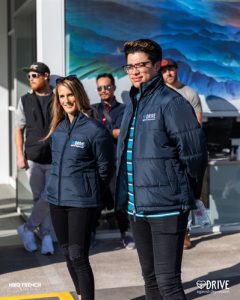 MORE THAN JUST A JACKET…
We truly appreciate each one of your donations and jacket orders. ? We liken supporting DAD to supporting local business – we're a small crew who are dedicated to creating meaningful community impact and offering tangible mental wellness support. ?
Donations enable us to deliver events we know our community genuinely benefit from and allow us to build our Mental Wellness Network. This is our panel of intentionally aligned mental health practitioners who share DAD's purpose, understand the needs of our community and offer a holistic approach to mental wellness.
Everyone's pathway to mental wellness is different, and these practitioners help get us there.
We advocate for normalised conversations about mental health and know that mental health is as important as physical health. We hope that as we continue to offer events and other opportunities for connection that our unique way of supporting mental wellness continues to fill social gaps in the mental health landscape.
That's a big undertaking, but we've seen the impact of it in action, and that's what keeps us focused.
We thank you sincerely for supporting DAD, as we continue to support the community. ??